The Disadvantages of Geothermal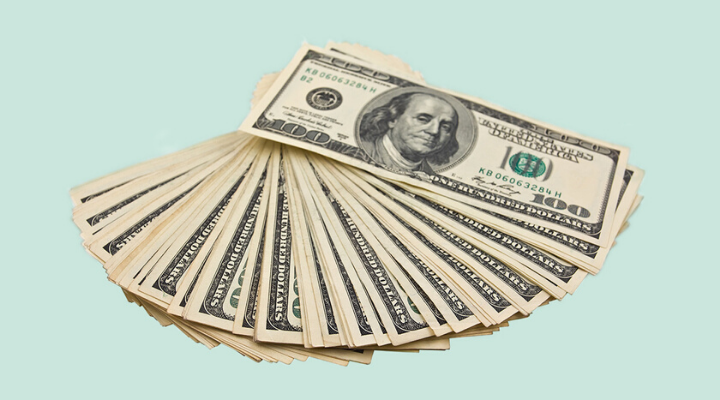 Geothermal contractors typically like to talk about all the positive benefits of geothermal heating and cooling, but are there any drawbacks to it? The truth is, upgrading to geothermal has some incredible benefits, but it isn't always right for everyone. In this blog post, we candidly discuss some reasons why installing a geothermal heat pump might not be the ideal heating and cooling solution for you and your home. Read on for some rarely-discussed information!
Geothermal Cost, Savings, and Financing
The savings that you'll see after upgrading to geothermal are proportional to how much you currently spend on heating and cooling. If you live in an extremely temperate climate and paying next to nothing to heat and cool your home each year, then you most likely won't get to see the savings that homeowners see in more seasonal climates. 
For example, if you're spending $1,000 per year to heat your home, then realistically, you're not going to save $2,000 a year with geothermal like most of our customers do, because your savings can't outnumber your initial spending in this subtraction equation. While there are many other compelling reasons to upgrade to geothermal, potential savings is understandably an important factor to consider.
Not all geothermal contractors offer a financing option and not all state governments offer sufficient tax incentives and rebates to make geothermal affordable. A geothermal system is a very worthwhile long-term investment for homeowners who currently heat their homes on fuel oil or propane because the system typically pays for itself in 3-10 years. For homes on natural gas, the payback period can be a lot longer.
That said, even a longer payback period is better than no payback period at all on traditional heating fuels. All the same, without financing options and financial incentives, the upfront cash required for geothermal installation can be too much for many homeowners to pay out of pocket — even with the payback period. 
Luckily, Dandelion offers the option to finance your system with as low as $0 down.
Geothermal Installation Limitations
So, you've figured out what financial and rebates you qualify for, and you've decided to make the upgrade to geothermal. Now, it's time for installation!
Unfortunately, the construction of your home might not be suitable for geothermal in the first place. Many geothermal contractors can only install their forced-air systems in homes that already have ductwork for heating or cooling, and retrofitting your home with ductwork is a substantial additional cost that may be prohibitive to homeowners.
Even if your home has ductwork, you still may not be able to install geothermal because some geographic features just aren't structurally suited to drilling. For example, if your home is built over marshes, cliffs, a body of water, or otherwise unstable ground, then geothermal might not be a viable option for you. You can reach out to Dandelion to confirm whether geothermal installation is possible for your home. 
Timing should also factor into your decision. Unlike solar panels, which are mass-produced and easily mounted onto rooftops, geothermal systems must be custom-designed for each individual home. The installation itself only takes a few days' time, but there can be weeks between each step, so the full process from initial consultation to final installation usually takes months from beginning to end. In other words, if it's an emergency and you need to replace your furnace overnight to prevent yourself from freezing, then geothermal is probably not the right solution for you.
Identifying a Qualified Geothermal Contractor
Finally, even if your home is structurally and geographically suitable for geothermal, it can still be difficult to identify a contractor in your region who is qualified to install a system for you. Very few geothermal contractors are based in more temperate climates, so it can be a frustrating experience to even find an experienced installer there in the first place. 
For example, there are fewer than thirty geothermal contractors serving a highly populated but temperate state of forty million people. Regardless, no matter how desperate you are to install geothermal, choosing an inexperienced installer will cost you time, money, and headaches down the line. Even worse, they may leave you with a system that simply doesn't work at all. 
It can be even harder to identify a contractor in your region who is willing to walk you through the entire geothermal process. Dandelion's employees take care of every step of the geothermal process for our homeowners, including design, permitting, drilling, and installation. We even include a 24/7 remote monitoring software with our system so that, even after installation, we will take care of any potential problems even before they arise. In contrast, most other geothermal contractors will leave the struggle of the most difficult step of the process, obtaining a permit, to the homeowners. And, after installation, you're completely left on your own. 
Is Geothermal Right For You?
Dandelion specializes in installations in New York state because the climate and geography of the region are particularly conducive to the benefits of geothermal. New York seasons are often accompanied by extreme temperature shifts, forcing homeowners to spend more money than they can afford on fuel oil, propane, natural gas, and electricity every year. 
The average New York homeowner saves over two thousand dollars after upgrading to Dandelion Geothermal, so click below to see if geothermal makes sense for you.