Three Reasons this Air National Guard Airman Chose Dandelion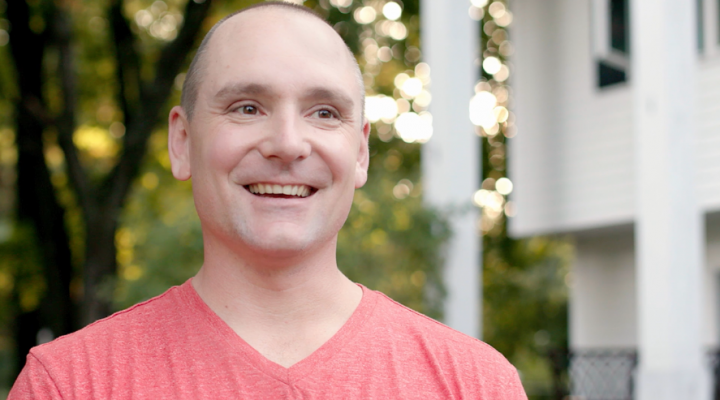 New York Air National Guard Staff Sgt. Scott Salisbury thinks about his oil-burning furnace a lot. It's front and center for his family… literally.
Salisbury's home in upstate New York doesn't have a basement, so the builder was forced to put the furnace in the middle of the family's living area. In the winter, it roars to life, and annoys everyone around it.
"We've had the kids turn the TV up to 100 just to hear it," Salisbury says. "It's a quality of life thing."

Salisbury had a laundry list of other practical reasons for replacing his home's conventional heating and air conditioning system. First, there's the cost: He estimates it costs $1,200 to $1,900 per year to buy heating oil, depending on oil prices that year.
Then, there's the equipment. His hot water heater is 15 years old, and needs to be replaced. His existing air conditioning system is too small for his house, and struggles to keep the upstairs cool in the summer.
Every winter, Salisbury deploys with the 109th Airlift Wing to McMurdo Station in Antarctica (it's summer there), where he helps his unit complete hundreds of flight missions for the roughly 1,200 scientists, researchers and other personnel who live at the station.
He says he sometimes worries about the oil deliveries while he's away, and wanted to install a heating system he could be confident would run 24/7 without any problems.
After doing his research, Salisbury decided to buy a renewable heating and air conditioning system from Dandelion. Technicians will pull out Salisbury's oil tank, furnace, hot water heater and air conditioning units and replace them with an all-in-one electric system, made four times more efficient by a geothermal ground loop.
Best of all, the system can be financed for no money down. Once it's installed, Salisbury will eliminate his $1,200 to $1,900 annual oil bill, and finally get a brand new, far quieter HVAC system, which he says was a "huge selling point" for him.
Geothermal heating and air conditioning generates fewer greenhouse gases than any other conventional HVAC system on the market, but Salisbury admits that wasn't a major factor in his decision.
"Do I feel better about helping the environment and whatnot? Not leaving such an imprint?" he said. "Yeah, but for me, it's more about taking care of this family and saving money."
Click here to schedule an appointment with Dandelion to learn more about our system, and whether it's right for your home.