8 Mind-Blowing Facts About Geothermal Heating and Cooling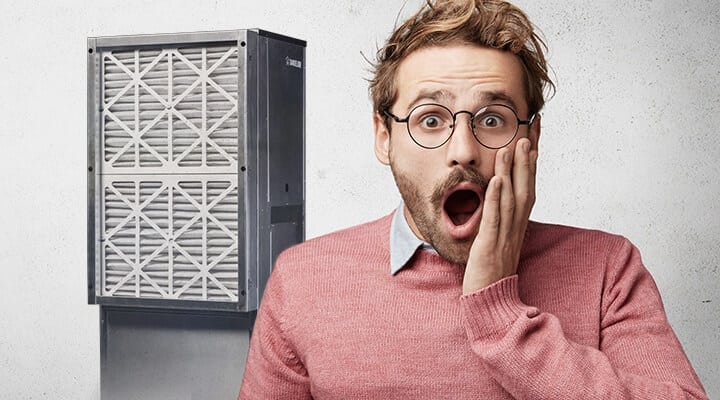 1. Geothermal is one of the oldest types of heating.
While the first geothermal heat pump system was created in the mid-1940s, human beings have been harvesting heat from the Earth since the Paleolithic era. Royals in the court of the Qin Dynasty used geothermal energy to enjoy spa treatments in the third century BCE. Four hundred years later, Romans used hot springs for underfloor heating in ancient Britain. In the fourteenth century, the town of Chaudes-Aigues Cantal in France built the world's first municipal geothermal heating system which is still keeping homes warm today.
2. Geothermal is often the most cost–effective way to heat your home.
One of the biggest misconceptions about geothermal is that it's expensive. While a geothermal system may cost more to install upfront, it also eliminates your heating bill and provides super-efficient, low maintenance central air conditioning. A 2020 Vox article crunched the numbers and determined that geothermal is "a better value than their competitors over the lifetime of the system."
A homeowner with an oil furnace can expect to burn through anywhere from $44,400 to $46,400 over an eight-year home ownership period! That same homeowner could install a Dandelion geothermal system and pay as little as $140/month for high-efficiency heating and cooling.
3. Geothermal works in some of the coldest places on Earth.
With a quarter of the country above the Arctic Circle, Finland is the fifth coldest country in the world. These days, it's also distinguished itself as a geothermal hot spot. According to the Finish Heat Pump Association, over 100,000 homes installed ground source heat pumps in 2020, generating half a billion Euros in business for installers and manufacturers and providing Finnish homeowners over three billion Euros in energy savings.
4. New York City's St. Patrick's Cathedral is heated and cooled with a Geothermal heat pump.
In 2017, Manhattan's iconic St. Patrick's Cathedral on Fifth Avenue replaced its aging oil furnace and central air conditioning with a state-of-the-art geothermal heating and cooling system. According to the New York Times, the 142-year-old institution now saves "roughly 94,000 kilograms in carbon dioxide emissions" a year and keeps its 76,000-square-foot cathedral campus and five million yearly visitors toasty in the winter and cool in the summer using carbon-free energy from the earth below Manhattan.
5. One-fifth of all homes in Sweden are heated with a Geothermal system.
Sweden is one of the world's coldest countries, which means it has some of the highest heating bills! When the 1973 oil crisis sent global oil prices skyrocketing, Sweden made a concerted effort to take advantage of geothermal technology. Today, Sweden installs an average of 27,000 geothermal systems a year, accounting for one-tenth of all buildings in the country and a full fifth of all private residences.
6. Geothermal is by far the most energy-efficient way to heat and cool your home
The most efficient natural gas furnace money can buy will heat your home with about 98% efficiency. While that sounds pretty good at first glance, according to the US Department of Energy a geothermal heat pump can be expected to operate at anywhere from 300-600% efficiency! According to Vox, "nothing else" can match the efficiency of a geothermal heating system.
7. Boise, Idaho has been heating buildings with Geothermal since 1890.
The city of Boise, Idaho has been using geothermal heat to keep warm since the Victorian-era. For over one hundred years, Boise has tapped into a geothermically heated underground river to deliver efficient, inexpensive heat to homeowners and businesses in the area. In 1983, the city expanded the program and now over ninety buildings enjoy carbon-free, inexpensive heat from the earth!
8. Converting to Geothermal is the best way to reduce your carbon footprint.
Every year American homes will produce 441 million tons of carbon dioxide to keep warm in the winter, accounting for roughly 29% of greenhouse gas emissions in the US. Emissions from heating America's homes are comparable to all emissions from Brazil, and produce more than Germany. That's why Columbia University declared that we must decarbonize home heating in order to avert climate disaster.
Fortunately, Dandelion has made it easier than ever to convert your home heating and cooling system to carbon free, renewable geothermal.
Make the switch to Geothermal for as little as $0 down and $140/month.
To see if your home qualifies click here: