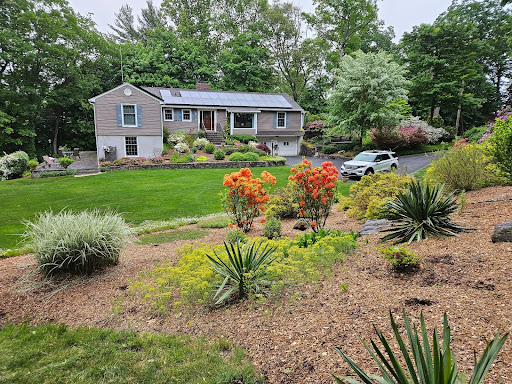 The Gerosa Family's Journey to Sustainability
For many parents, living a sustainable life is a core family value and how they put that into practice affects both their lifestyle and their finances. On top of tens of thousands of dollars of rebates available and savings on monthly bills, investing in renewable energy solutions is a way to leave a legacy for their children by combating climate change in their most impactful sphere of influence: their home.
That's the story of William Gerosa.
Residing in Pleasantville, NY, just a short walk from the train to New York City, Gerosa has lived in the same home since 2001. It's a raised ranch typical to the area, encompassing 2,700 square feet, with 1,000 square feet of finished space downstairs.
In the nearly two-and-a-half decades since moving into the Pleasantville home, Gerosa has renovated various rooms. He has added insulation where possible, since his home wasn't originally well-insulated when it was built in the early 1950s. Gerosa's home was built in a decade of cheap, abundant energy; in the 21st century, however, abundant energy is far from the norm. In years past, Gerosa has only run the heating system in spaces where the family spends most of their time.
Originally reliant on heating oil and then natural gas, Gerosa knew it was time for an upgrade. His family home's green living transition started at the top. In 2017, he installed 36 rooftop solar panels to achieve net-zero emissions, excluding the heating and cooling system. His clean energy investment was also a model for his two daughters.
"We enfranchised our young daughters at the time. This is the way the world has to go. We have to stop polluting. We have to stop burning things," Gerosa said. "We have the technology. The fundamental question is, 'Do we have the governmental and societal volition and the willpower to install these technologies that we know are the right things to do?'"
Rooftop solar was only the beginning of the Gerosa home's green transformation. An online advertisement for Dandelion Energy opened up Gerosa's eyes to the environmental impact and cost savings of making the switch to geothermal heating and cooling.
Discovering the Potential of Geothermal
Gerosa recognized that natural gas is derived from fossil fuels, and had been aware that combustible materials posed health, safety, and environmental risks – including the dangers posed by fire and carbon monoxide. At the same time, Gerosa found comfort in the status quo as familiar solutions felt easier than embracing new technology.
He also recognized that heating and cooling systems are among the largest contributors to a house's carbon footprint, significantly influencing its overall climate impact.
Despite strong convictions about climate change and the solutions that can make a meaningful impact, Gerosa was unfamiliar with geothermal heating.
To Gerosa, geothermal initially seemed abstract, conjuring images of the planet's molten core and journeys to the earth's center.
However, as he delved deeper, he realized that geothermal was the perfect accompaniment to solar power in his climate zone. Ground source heat pumps run on electricity, and by generating electricity through solar, one could achieve a nearly net-zero home.
"While I have a strong science background, thermal energy was not my forte," Gerosa said. "The more I looked into it, the more I realized this was the perfect way to heat and cool a house in our climate zone here in southern New York State."
Incentives Make Sustainability More Affordable
Combating climate change isn't just an altruistic endeavor. Gerosa quickly calculated the cost savings, recognizing that geothermal heating and cooling made sense for utilities, homeowners, and communities.
"It's not just because you're a tree hugger trying to save the planet. It's also an investment," Gerosa said. "The internal rate of return for our system as a whole – solar panels and the Dandelion geothermal system – is about 16 or 17 percent per annum. It is very hard to get that return in other investments with the same risk profile."
Now, new financial incentives offset the upfront installation costs, making sustainability even more affordable.
Currently, for those served by ConEd in New York, incentives up to $25,000 for most homeowners and up to $35,000 for homes in a Disadvantaged Community (as defined by the New York State Climate Justice Working Group) are available. When combined with other local incentives, the federal Inflation Reduction Act's tax credit, which covers up to 30 percent of the geothermal system cost, and New York State's 25 percent state tax credit, the financial advantages of sustainable living have never been more apparent.
Dandelion Delivers Green Heating and Cooling to Your Home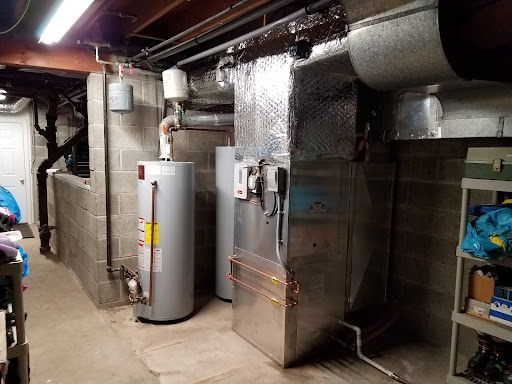 It's been more than half a decade since Gerosa turned to Dandelion to make his home more efficient, cost-effective, and environmentally friendly.
So far, so good.
"This is going to be our sixth winter with the heat pump. We're very happy with the performance of the system and very happy with the heat," Gerosa said. "It's a different, more even heat than we had with our natural gas furnace."
With Dandelion geothermal heating and cooling, Gerosa has found a rare win-win-win as it lowers costs, improves performance, and combats climate change.
Homeowners looking to follow Gerosa's footsteps can visit https://dandelionenergy.com/ to learn more about geothermal heating and cooling or take the next steps and see if your home qualifies today.