The Sekhri Family's Financial Case for Geothermal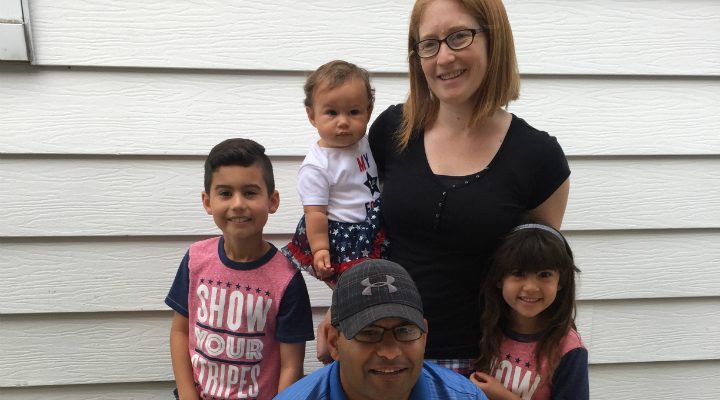 For Sachin Sekhri, the decision to install Dandelion's renewable heating and air conditioning system was nearly all about the economics.
He and his wife are in their late 30s and live in a 10-year-old, 4,050-square-foot home in Hopewell Junction, NY, a family-friendly suburb located about an hour-and-a-half north of New York City. They have three children, aged eight, six and one.
"I've always known about geothermal technology, so I didn't really need to educate myself on the science behind it," said Sachin, who works as a Global Sales Manager at a large travel management company. "Geothermal has been around for a while, and the biggest issue so far has been the cost of drilling. My education [with Dandelion] came to be on the financial side."
The family typically uses about 870 gallons of heating oil each winter to heat their home. For the past two winters, that's worked out to around $1,800 per year. Their air conditioning unit and hot water heater are both powered by electricity.
The price of heating oil fluctuates each year. In New York state, the average price of heating oil now stands at $2.71 per gallon, about 14 percent higher than its price this time last year, according to the New York State Energy Research and Development Authority. As recently as 2014, oil was selling for well over $4 per gallon.
And while their existing HVAC equipment is still relatively new, Sachin says he knows he'll eventually have to replace his conventional outdoor condenser, hot water heater and furnace, which he estimates will cost around $13,000. Dandelion's system replaces each of those components for $20,000 (after a geothermal rebate from NYSERDA), and eliminates the Sekhris' annual oil bill completely.
On that metric alone, Dandelion will likely save the family thousands of dollars over the life of the system.
"Our strategy is to be in this house for a while," Sachin said. "If I was more of a nomad and kind of more transient, I might have a different approach on things. My wife and I have long-term plans for this house."
Geothermal heating and cooling systems use the steady temperature of the earth to make a special electric heating system more energy efficient, environmentally friendly and cost-effective than heating oil, propane and natural gas. Some 50,000 geothermal systems are installed each year in the U.S., in everything from small cottages to commercial buildings, concert halls and schools.
Residential geothermal installations can cost $30,000 or more, depending on the size of the home. Dandelion's system costs $20,000 after a state rebate, with a financing option of around $150 per month, or about $1,800 per year.
Looking forward, the Sekhris are also thinking about installing solar panels, and are interested in Tesla's forthcoming solar roof tiles. Like geothermal, their decision to possibly go solar will largely come down to savings over the life of the system, Sachin says.
"Are we trying to be environmentally friendly and climate conscious? Yes, but it's mostly about the economics," he said.
Click here to schedule a call with us to learn more about Dandelion.