Dandelion Energy's Referral Program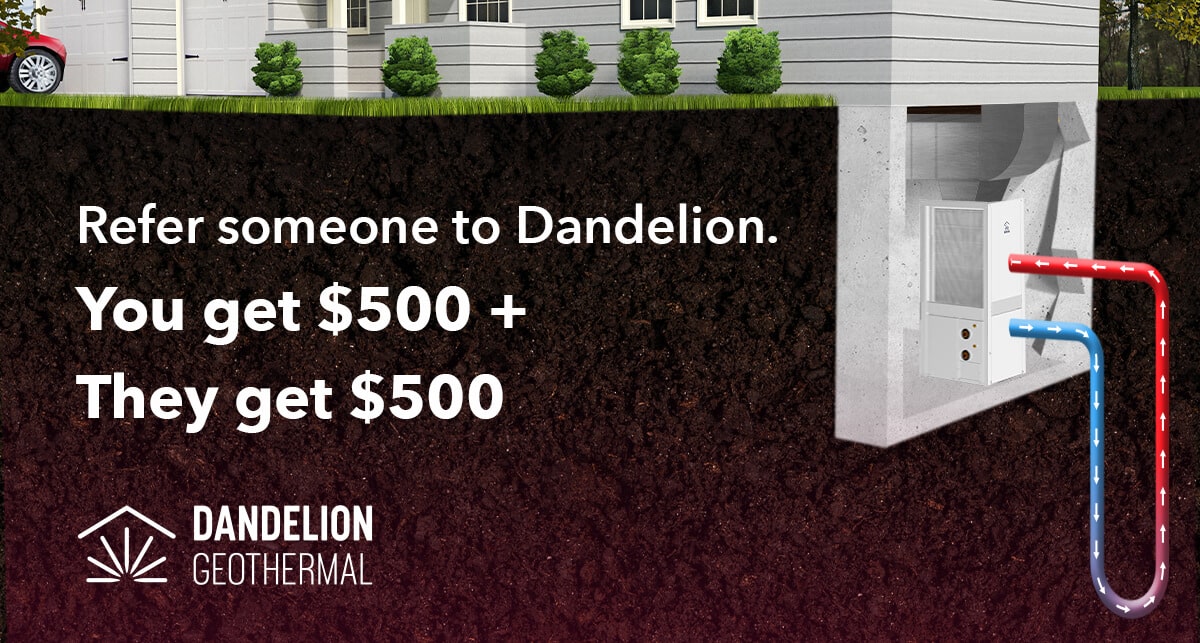 We're excited to launch our new customer referral program. Here's everything you need to know to get started.
Why should I refer customers to Dandelion?
Because your friends, family, and neighbors can save money and live more comfortably with a Dandelion Home Geothermal System.
Because installing a non-combustion heating system, that doesn't require fossil fuels, significantly improves indoor air quality.
Because a Geothermal Heating & Cooling System produces 75% to 85% less carbon dioxide emissions than a furnace.
Because you will earn $500 for every customer you refer to Dandelion, who winds up installing a Dandelion Home Geothermal System.
Because your friend will earn $500 off their new Geothermal system.
That makes sense. How do I get started?
Register for the referral program using the form below (please register with your email rather than Facebook or Google) or by clicking this –
https://dandelionenergy.referralrock.com/v2/4/register.
Once registered you will be able to access your Member Dashboard.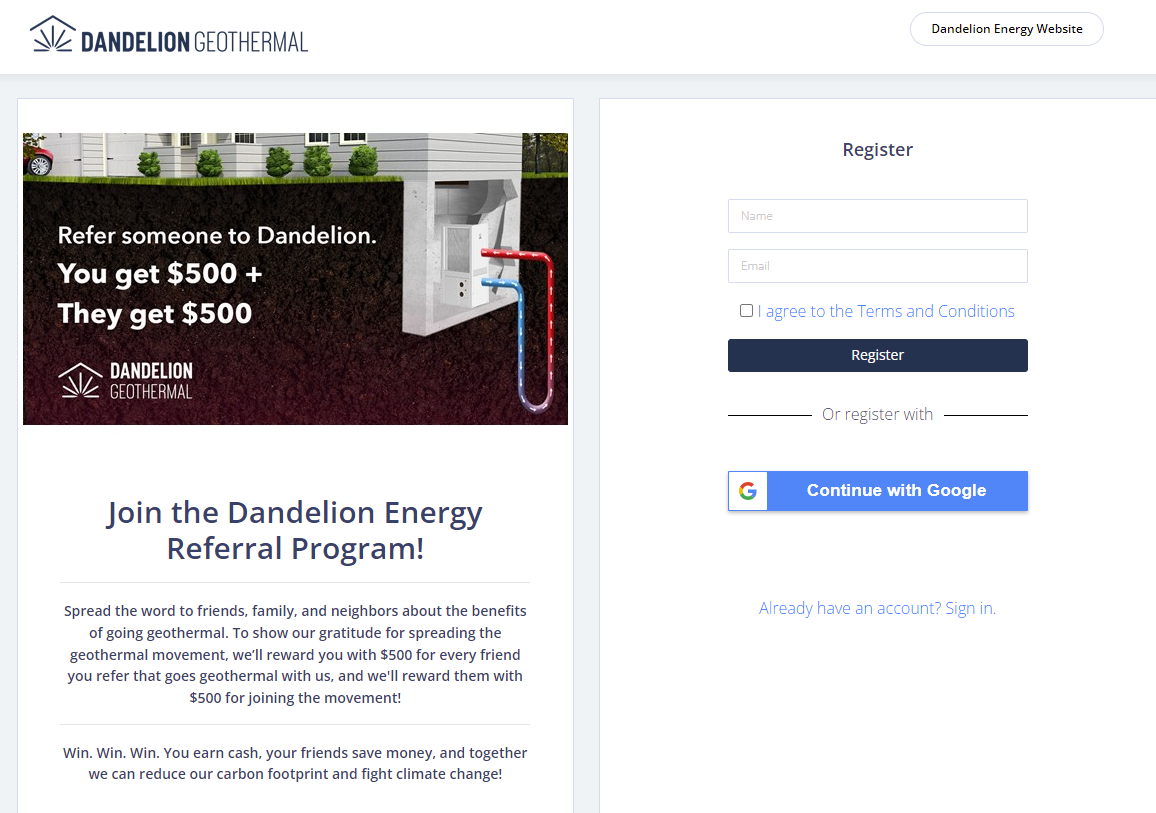 In your Member Dashboard you will see your custom Referral Link.
Share this link with friends, family, and neighbors and earn a $500 reward once they install their Dandelion Home Geothermal System. You can share the link via Facebook, email, SMS, etc.
Please make sure to read the Referral Program's Terms & Conditions.
Thanks for taking the time to sign-up, with your help we can spread the geothermal movement and also help you earn a reward for your participation.
If you haven't already, click the button below to see if your home qualifies for Dandelion Geothermal.