Join Dandelion for a Ribbon Cutting Ceremony to Celebrate the Opening of our Base of Operations Serving All of Connecticut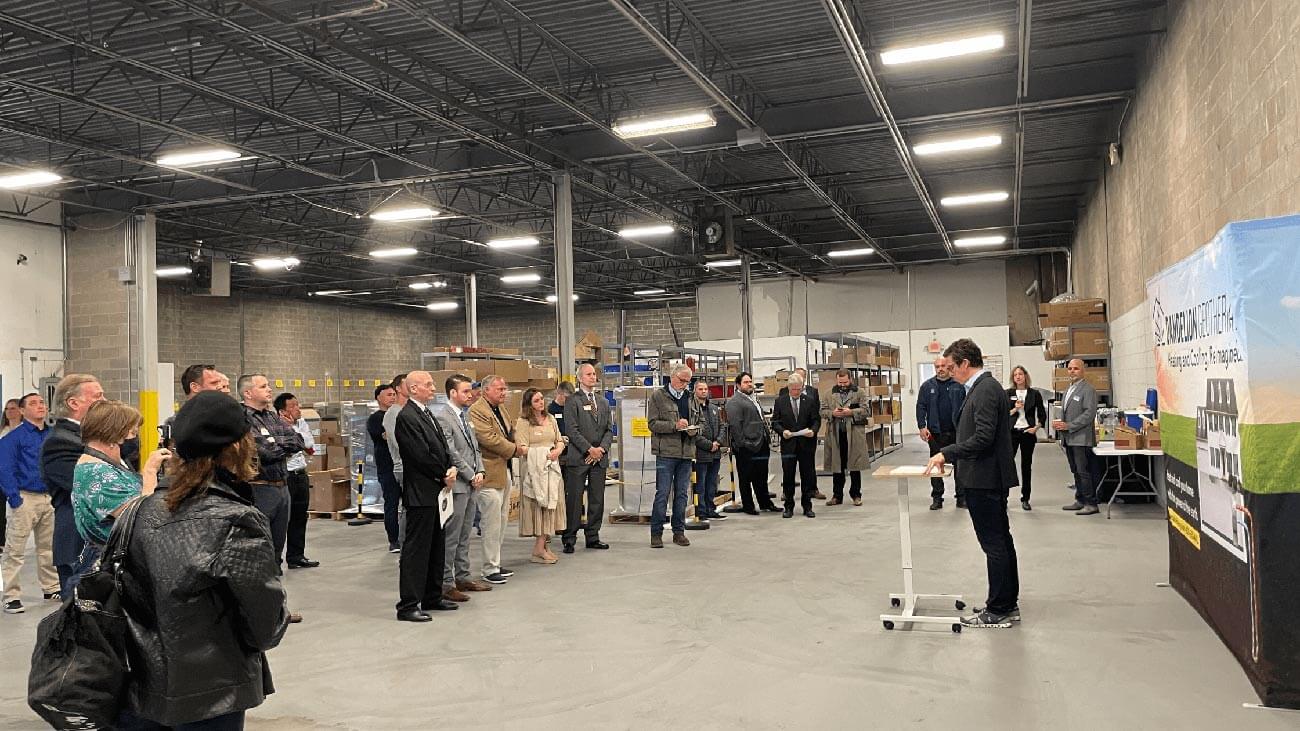 Please join Dandelion Energy for a ribbon-cutting ceremony celebrating our new base of operations that allows us to serve all of Connecticut with geothermal heating and cooling solutions. The event will include a tour of our facility in Windsor, CT.
Connecticut homeowners have responded enthusiastically to Dandelion opening operations in the state. Nearly 20,000 Connecticut homeowners have entered their information into Dandelion's online portal, 80 homeowners have had a Dandelion system installed to date, and another 300 Connecticut homeowners have signed a contract and will soon have a new geothermal system heating and cooling their home.
Dandelion is also creating jobs in Connecticut and will have multiple heat pump installation crews working out of our new Windsor facility by the end of 2022. In early 2022, Dandelion Energy acquired Glacier Drilling, a Connecticut company based in Durham that has been offering drilling and related services to the state for 26 years.
By expanding service throughout Connecticut, Dandelion has empowered homeowners, builders, and buyers to replace their existing heating systems with ground-source geothermal units that provide the most efficient form of heating. The same geothermal system also provides more efficient air conditioning to help the region transition away from fossil fuels as it strives to reach an 80% reduction in greenhouse gas emissions by 2050.
At this public event, coffee & refreshments will be served in our warehouse and base of operations in Windsor. Please join us on Monday, July 18 at 460 Hayden Station Rd, Windsor, CT 06095 for:
– 10:30 – coffee, snacks, facility tour
– 11:00 brief remarks by Dandelion leadership and invited speakers
– 11:30 ribbon cutting
Dandelion's expansion of installations throughout Connecticut in late 2021 and early 2022 aligned with a challenging winter that saw heating prices soar as supply chain disruptions, geopolitical conflict, and supply and demand constraints push prices higher than ever. Unfortunately, these prices are expected to rise by another 30 percent this year, making geothermal heating and cooling, with its low operating costs, even more attractive.
Dandelion is investing in the Connecticut community, expanding its workforce while headquartering its efforts from its Windsor warehouse. Connecticut is a hub for transforming access to renewable energy solutions, bringing green jobs, local growth, and business development opportunities. We look forward to celebrating these new opportunities with you!