Becky Meier's Path to Comfort and Savings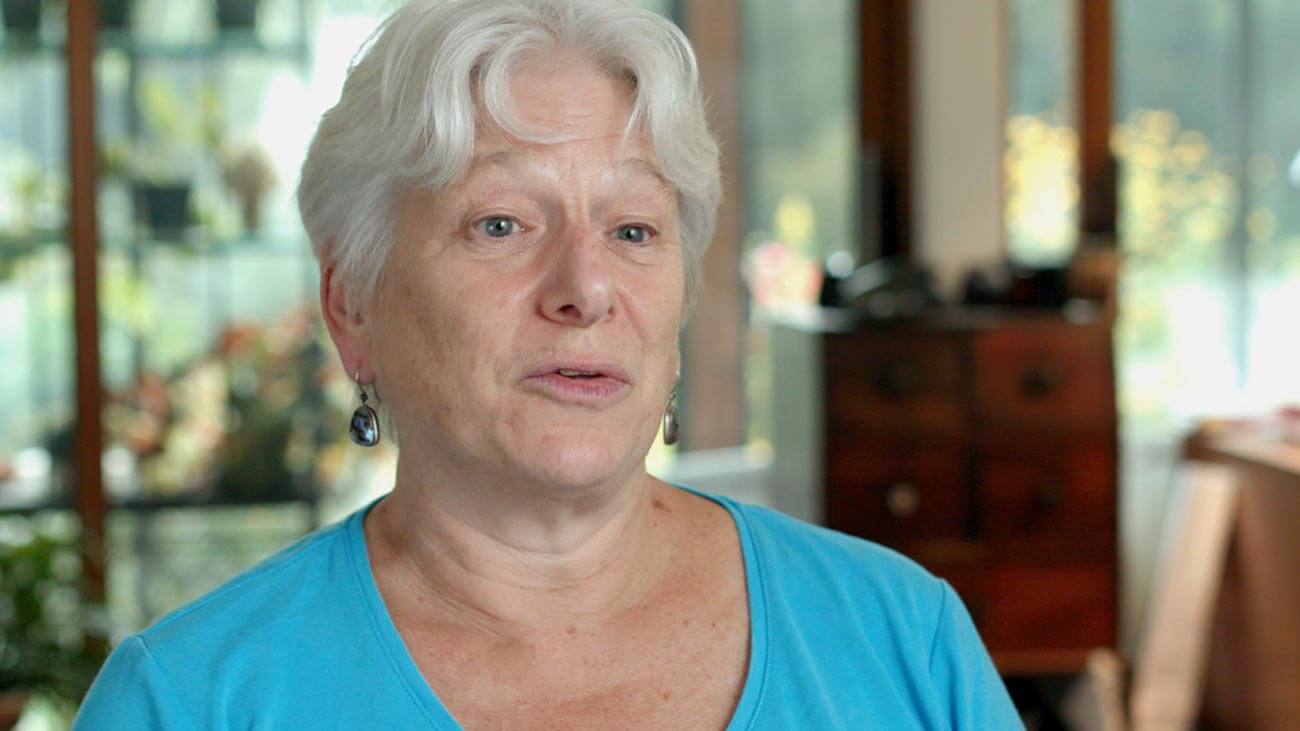 Becky Meier is a retired schoolteacher and current organizer, who recently helped defeat a multibillion-dollar fracked gas pipeline that would have cut through her community in the Hudson Valley.
She drives a hybrid car, and deliberately buys electricity from sustainable sources. And yet, until last year, she didn't question routinely burning $3,600 worth of heating oil each winter to stay warm. She needed heat, like everyone else, and didn't know there was a viable alternative.
Last year, she discovered an affordable option for renewable heating and air conditioning: Dandelion Home Geothermal. The technology piqued her interest, not only because Dandelion's system would eliminate her fuel usage, but because it was all-in-one system for heating, hot water, and central air conditioning. Beyond that, she learned that compared to oil heating, the system was:
Quieter
Cleaner
Lower maintenance
Less expensive (most Dandelion homeowners save thousands of dollars per year)
More efficient (over 4x more efficient than oil heating)
Safer (eliminating the risk of carbon monoxide poisoning)
Better for air quality, dehumidification, and overall comfort
Smart, including energy monitoring
A couple months later, Becky's home in Canaan, NY, officially became Dandelion's first residential installation. Over the next 20 years, the couple will no longer pay for heating oil, saving about $70,000 in oil costs. Instead, she will enjoy affordable, efficient, safe heating and central air conditioning from a Dandelion Home Geothermal System.
"We're the cofounders of an anti-fossil fuel organization, and I wanted to walk the talk," Meier, 61, said, speaking about her partner, Bob Connors, and herself. "I truly believe the planet is in trouble and I want to do as much as I can – even though it's just a drop in the bucket – to devoting my life in some sense to make sure our planet survives."
The desire to save the planet drove the couple to launch Stop New York Fracked Gas Pipeline, a grassroots organization that opposed a high-capacity fracked gas pipeline that would have run from Pennsylvania to Dracut, MA, through dozens of rural communities, some with just a few hundred residents each. Publicly traded pipeline owner Kinder Morgan had the deep pockets to lobby politicians, commission studies and buy ads to drum up public support for the project. The fight could have dragged on for years.
Undaunted, Bob and Becky were able to get hundreds of people to speak out and encourage lawmakers to come out against the pipeline for environmental and financial reasons.
"We formed an organization, had educational meetings and did lots of politicking, trying to get towns and counties to pass ordinances and resolutions in opposition to the pipeline," Connors said.
"We were absolutely shocked when the company withdrew its proposal; when I first heard it, I thought it was a joke," Meier said.

After defeating the pipeline, "I didn't want to just let this organization go, because that was the whole point: creating a community," she said. "Then our challenge was, how do we get this group of people educated and informed about alternatives to fossil fuels?"
Bob and Becky organize an annual Renewable Energy & Sustainable Living Fairs in Rensselaer, NY. Becky says she hopes other homeowners will take a look at renewable heating and air conditioning, as well as the many other ways to reduce the use of fossil fuels.
"It seems like such a no-brainer to go renewable," she said. "Years ago, there were real reasons why people were hesitant, but not anymore."
Sign up here to see if you can save money from a Dandelion home geothermal installation.