Introducing "The Drill Down" – The Dandelion Blog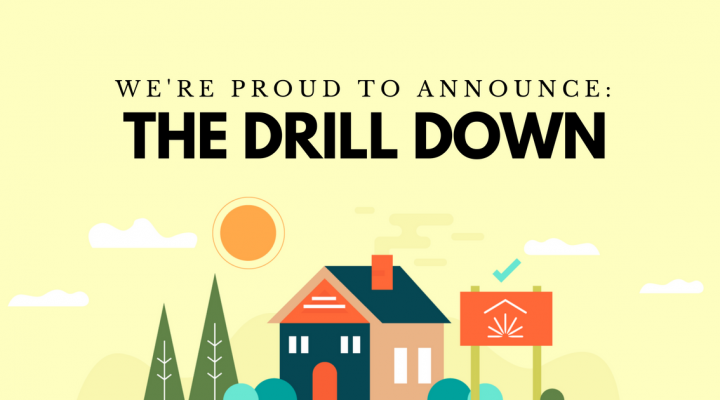 Just two months ago, Dandelion launched with the goal of offering all homeowners the ability to get geothermal heating and cooling systems. Today, we're proud to announce the launch of the "The Drill Down," our company's blog.
Here, we will be showcasing the latest and greatest in geothermal heating and cooling innovations, industry news from around the world, as well as stories of homeowners who've already made the switch. We'll drill down (get it?) to take you deep into how geothermal technology is helping the planet – and many people's wallets.
We're proud to have Luke Stangel as the Managing Editor of  "The Drill Down," Dandelion's Blog. Luke has a over a decade of experience in media roles, both as a journalist and at tech companies, most recently at Facebook. Luke recently relocated from the California Bay Area to the New York Hudson Valley (tough life), so we have him right here in our first operating territory! Luke will be on the ground this Fall to share all the dirt on Dandelion's first home geothermal installations.
Today, we have several initial posts:
"Why We Started Dandelion" by Kathy Hannun, Chief Executive Officer
 "Geothermal: How Does it Work?" by James Quazi, Chief Technology Officer
 "Can Solar Reduce my Heating Bills?" Luke Stangel, Managing Editor
 "What's the difference between Geothermal and Solar?" by Jake Kornack, Energy Consultant
 "Geothermal Around the World: Sweden," by Me (Katie Ullmann, VP of Marketing)
Please read and enjoy! You can also sign up below, bookmark us, or even add us to your RSS feed to get a monthly collection or daily update on geothermal heating and cooling. If you have a question or a story tip, drop Luke a line at Luke@dandelionenergy.com or Tweet us at @DandelionEnergy.
Thanks and Happy Reading!
Katie