Home Construction
Home Size
The greater a home's square footage, the more energy that's required to properly heat and cool.
Insulation and Air Sealing Levels
Insulation is any material used to fill the spaces in your home to reduce and resist unwanted heat flow. Heat naturally flows in one direction-- from warmer spaces to cooler ones until no temperature difference exists.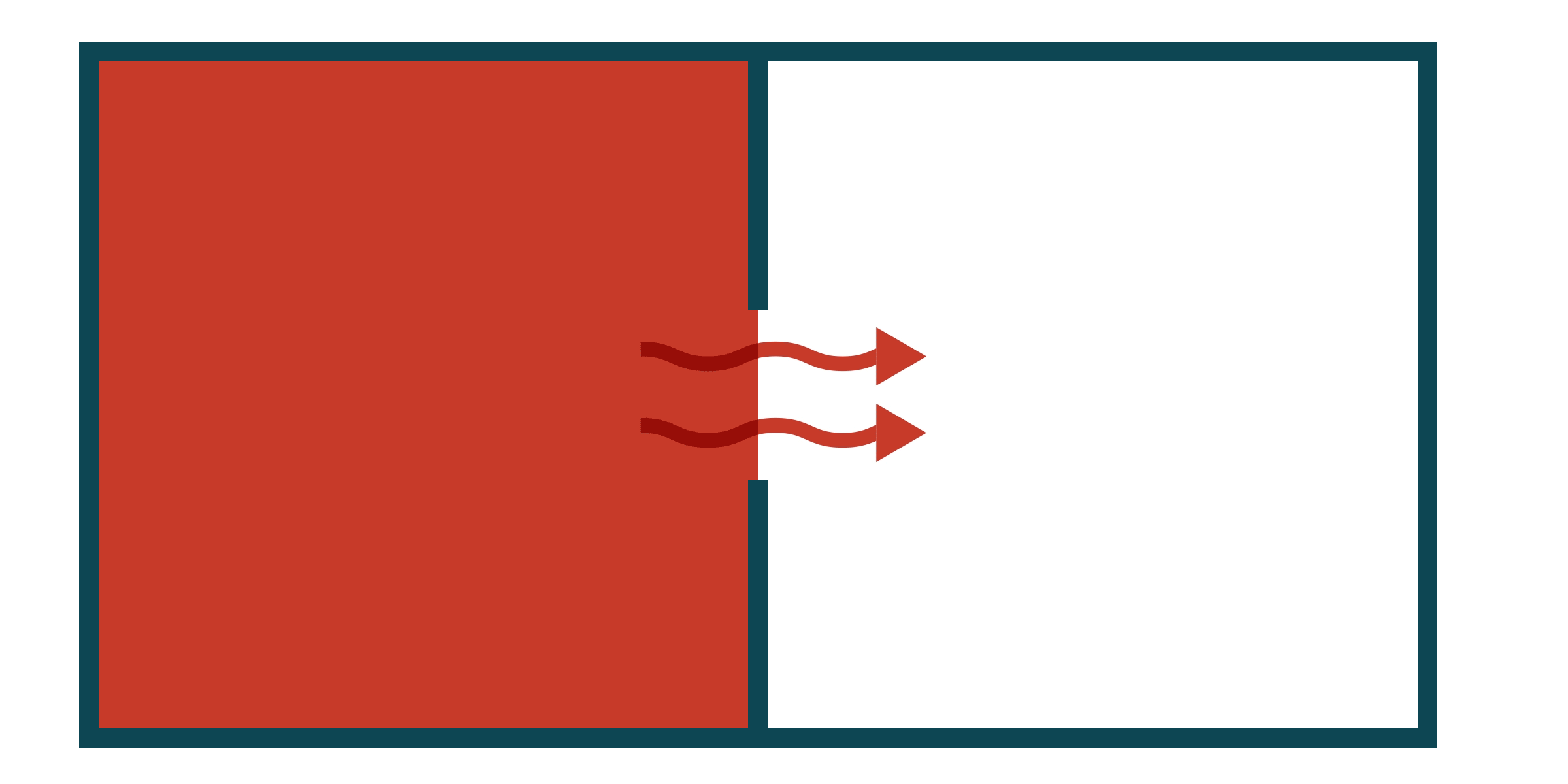 During the winter, heat moves directly from heated living spaces to adjacent unheated areas and indirectly through walls, floors, and ceilings. During the summer, heat flows from the warmer outdoors into the cooler indoors. In addition, air can inadvertently enter and escape through a home's cracks, crevices, and openings, especially around doors and window frames.
If a home is leaky and poorly insulated, its HVAC system will work extra hard to replace the escaped hot air when it's cold and remove the invasive hot air when it's warm. In contrast, a tightly-insulated home acts as a protective barrier, keeping hot air inside when it's cold and hot air outside when it's warm, saving homeowners on average up to 20% on their home's heating and cooling costs.

Geothermal Heat Pump Efficiency
The greater a geothermal heat pump's efficiency, the less electricity (and money!) needed to operate the machine.
Two measurements are used to calculate a heat pump's efficiency-- Coefficient of Performance for heating (COP), and Energy Efficiency Ratio for cooling (EER). COP indicates the ratio of heat produced to the amount of energy used to produce it, whereas EER indicates the amount of heat removed from your home to the amount of energy used to remove it. Geothermal systems generally have COPs between 3-5 and EERs between 15-25.
Dandelion Packaged Heat Pumps
Bosch Split System Heat Pumps
Energy Prices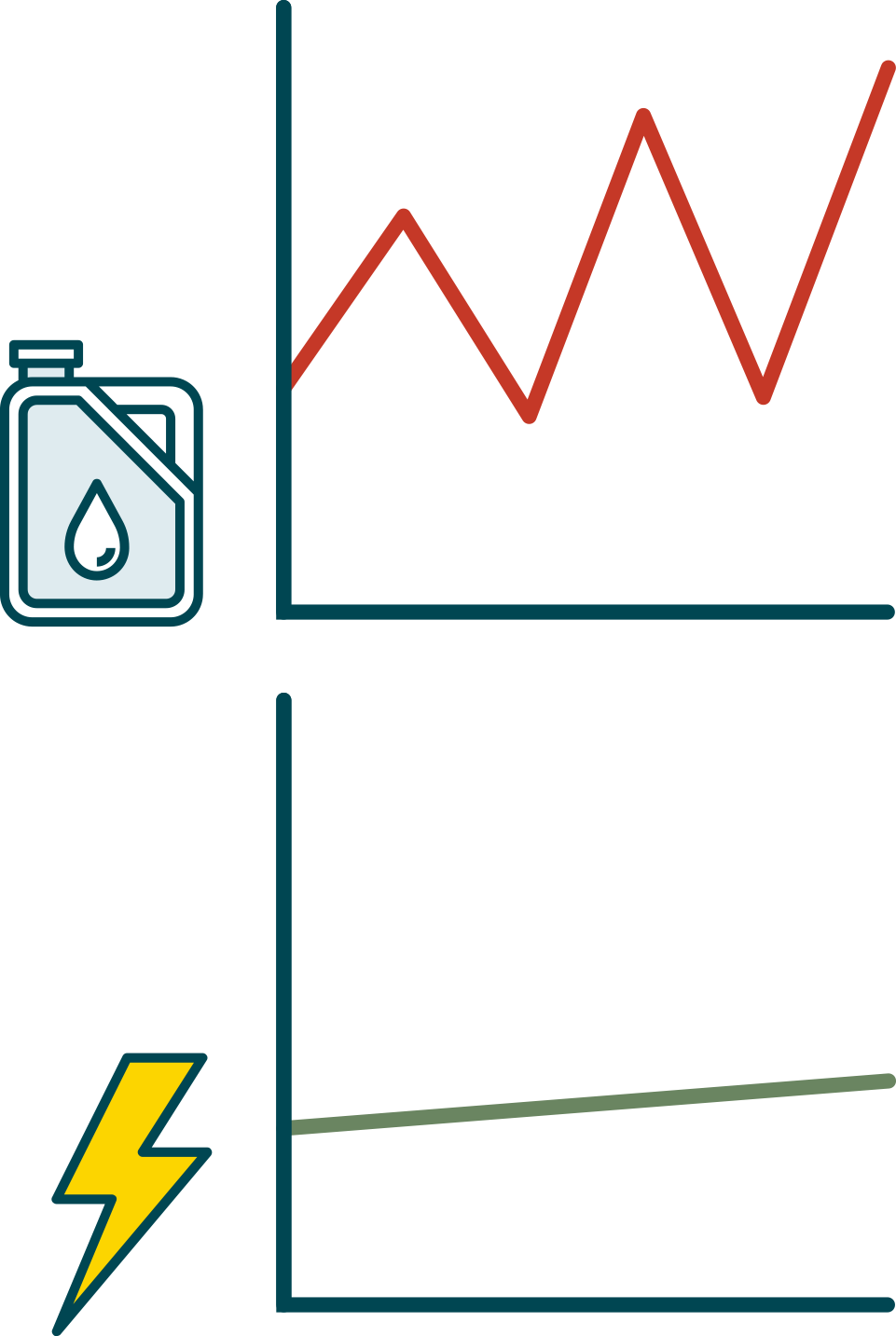 On-Site Electricity Generation
Historically, the rise in electricity prices has been slow but steady while natural gas, propane, and heating oil prices tend to be more volatile.
On-Site Electricity Generation
Geothermal heat pumps can be fully powered by on-site solar panels.
Electricity rates significantly vary based on the supplier, whether it's a utility or an energy service company (ESCO).
Utility Incentives
Central Hudson
$0.20/BTUH
$9,580
Con Edison
$0.285/BTUH
$13,802
National Grid
$0.15/BTUH
$7,185
NYSEG / RGE
$0.15/BTUH
$7,185
Orange & Rockland
$0.20/BTUH
$9,580
Thermostat use
Increasing and Decreasing The Thermostat
Many homeowners are accustomed to adjusting their thermostat if they plan to be away from the house or asleep. This practice, known as thermostat setback, often saves money and energy when operating a fossil fuel furnace.
A traditional heating system is typically oversized to meet the needs of the conditioned space, but unlike heat pumps, this doesn't create a significant decrease in its operating efficiency. The oversized equipment, along with its extra capacity, is easily able to recover from any temperature setback and quickly warm the space upon the homeowner's return.
This practice is detrimental, however, when operating a geothermal system. Unlike a furnace, a geothermal system is carefully designed to meet a home's precise heating and cooling needs. In order to recover from a setback period, the strained geothermal system will likely need assistance from a supplemental heat source like an electric resistance heater. As a result, thermostat setback forces the geothermal system to frequently rely on expensive supplemental systems, unintentionally and ironically increasing the average cost of operation.
A geothermal system will run most efficiently when the thermostat is kept at a single temperature set point throughout the day.
The temperature on your thermostat will impact how much electricity is used to operate the geothermal system. We recommend homeowners set their thermostats around the same temperature as their previous system. No matter the source—fuel or geothermal—it costs more to heat a home to 75°F than 70°F.
Auxiliary (AUX) Heat Usage
Dandelion Geothermal's heat pump has different heating stages for different heating needs: part-load, full-load, and Auxiliary (AUX) Heat. AUX Heat activates when the demand for heat is highest, providing supplementary heat to keep your home comfortable. Some geothermal heat pumps do not use AUX heat at all or include it as an optional add-on when installing the system.
Some examples of when AUX Heat may activate: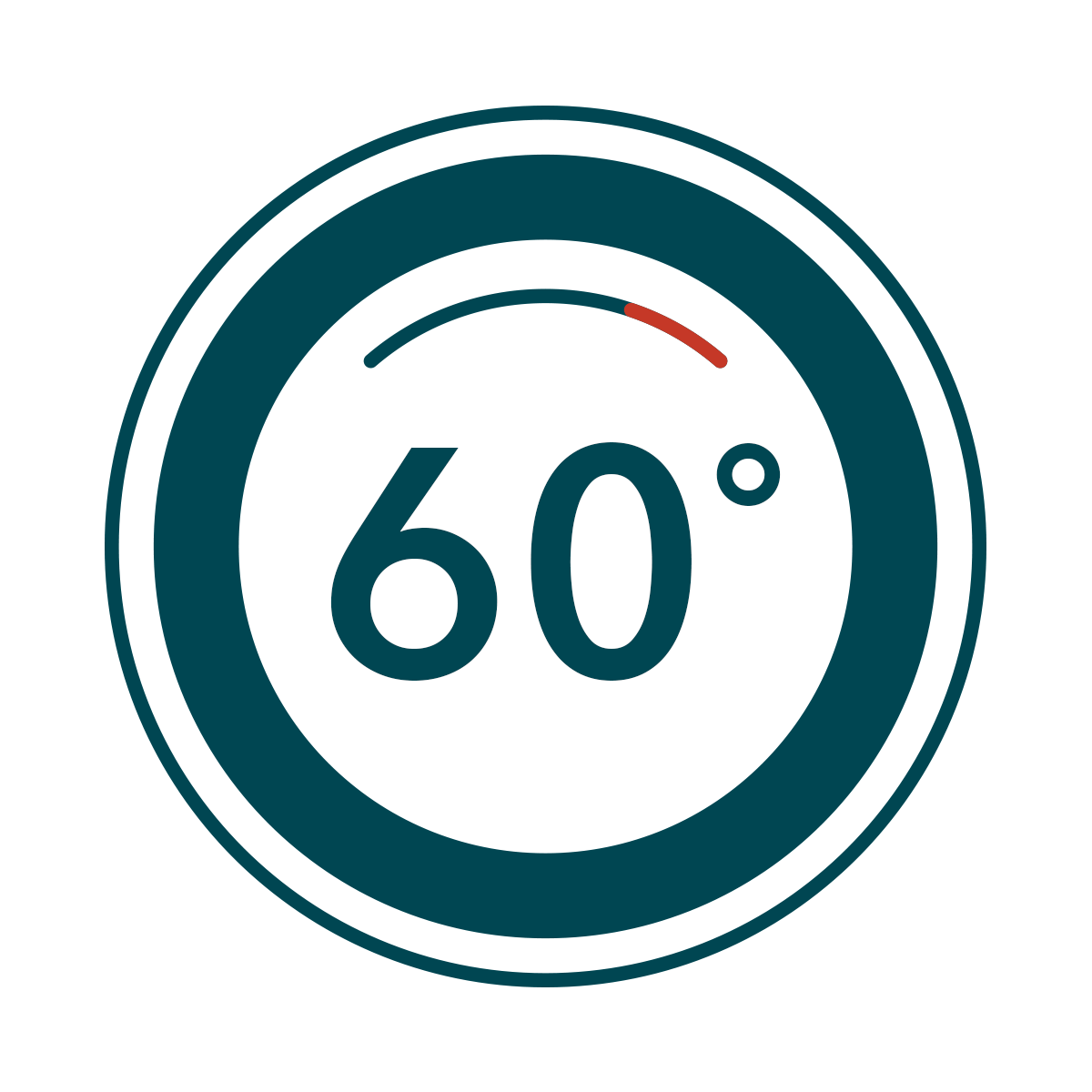 Your thermostat was set to 60°F while you were on vacation. Now that you're home, you adjust it back to a more comfortable 70°F. A change in thermostat settings greater than 5°F can trigger AUX Heat.
A cold front arrives, rapidly dropping the temperature outside and pulling more heat from your home. A sudden drop in air temperature returning to your heat pump may trigger AUX Heat.
Someone left the back door open. Again. Now it's 62°F inside and your thermostat is set to 70°F. Like the previous two, a difference between the air temperature and the thermostat setting greater than 5°F may trigger AUX Heat.
AUX Heat will likely activate intermittently when the outdoor temperature drops below 15°F, though this depends on how efficient your home is. The American Society of Heating, Refrigerating and Air-Conditioning Engineers (ASHRAE) reports that various areas of New York experience temperatures below 15°F around 1.5–5% of the year, or around 130-450 hours total. If AUX Heat turns on during this time, it will do so in short runs and not the entire duration.
To maximize geothermal savings, it's important to minimize the use of AUX Heat. AUX Heat is a normal part of heat pump systems and necessary at times, but it uses much more electricity than the other heating stages. Changes in room temperature or thermostat set points greater than 5°F are the most common trigger for activating AUX Heat.
Air Conditioning Use Prior to Geothermal

No AC Prior to Geothermal
In the summer, geothermal heat pumps use electricity to capsure the warm air in your home and transfer it into the cooler ground. Homeowners who previously used no air conditioning prior to installing geothermal may notice a moderate increase in their electric bills.
Window Unit, Wall Unit, or Central AC
Geothermal heat pumps are more efficient and use less electricity for cooling than even hyper-efficient central AC systems. That's because standard AC units remove hot air from your home and release it into the hot outdoors, whereas geothermal heat pumps move the hot air into the 50 degree ground where it's more easily accepted. A typical central AC may have a SEER rating of 14-16, while a geothermal heat pump system can have of 15-20. Because of this increased efficiency, homeowners with window units, wall units, or traditional central AC prior to installing geothermal may see their electric usage decrease in the summer.